Bullseye Store Locator for Facebook now allows companies to include a clickable graphic image on the Store Locator search page. Use this feature to reinforce your brand as customers look for local stores on your Facebook page. Following are some easy instructions for uploading the image:
NOTE: Before you upload the image, make sure your image is no taller than 500 pixels. A width of about 520 pixels works well. The image should be no larger than 5 megs.
Go to your Click on "Edit Info" on your Bullseye Page.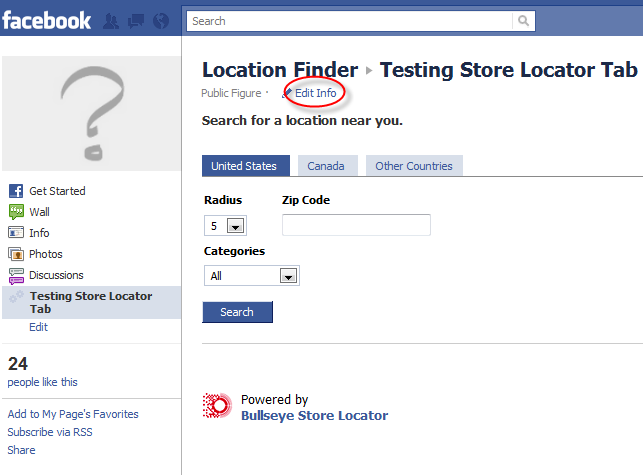 2. Select "Apps" on the left side in the Facebook Navigation.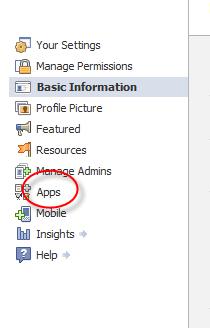 3. Select "Go To App" on the application page.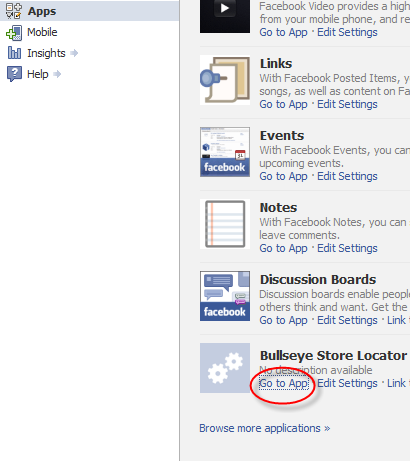 4. Enter your login information (contact Electric Vine if you need the login information). Select "Show Image" and put the image on the top or bottom. Include a url link if you would like the image to be clickable. Select "Save." Once you save, you will see the image on your Facebook Page.