Recently Bullseye made an exciting update that allows you to add multiple store locator map icons and assign them to categories. It's easy to do by updating your web locator interface. Just follow these simple instructions below.
How to Add Store Locator Map Icons
Login to your Bullseye Admin and go to Interfaces. Then select Edit on the applicable interface. Under the Options heading, click on Choose File to add another icon to your interface.  Then select Upload.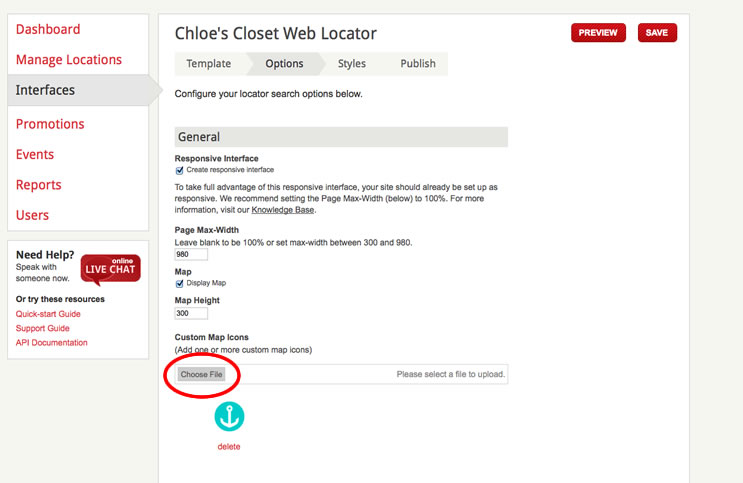 Once you've added all of your icons, click on Assign Category for each map icon.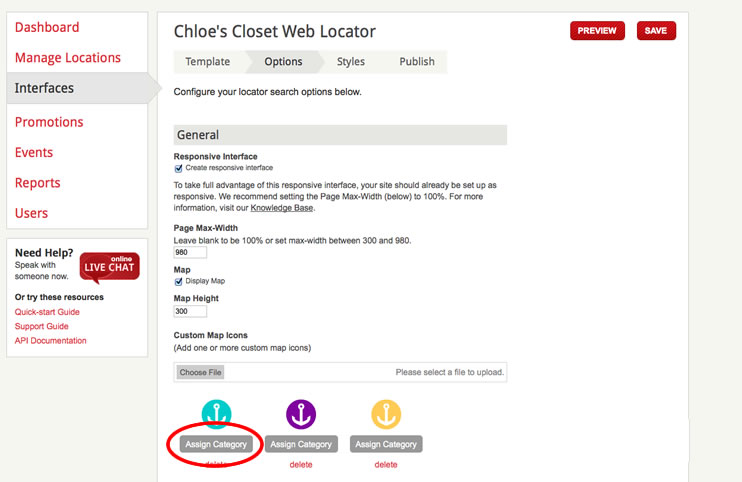 Here you'll get the Assign Icon Category popup. Select from the categories you've previously setup under Settings.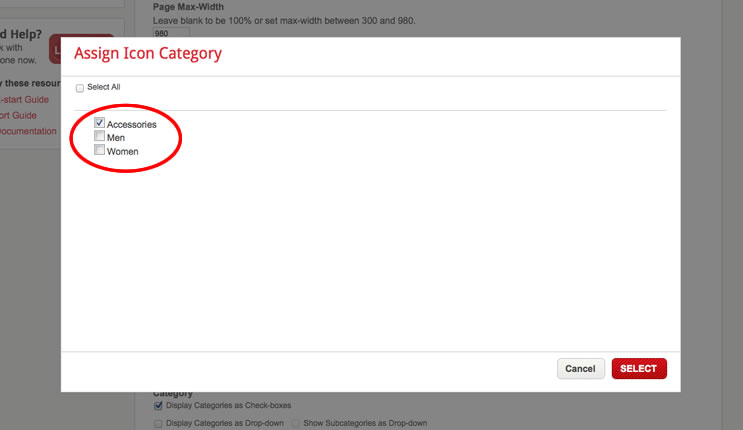 Save your interface and then Preview your updates.
Multiple store locator map icons for categories will look something like this.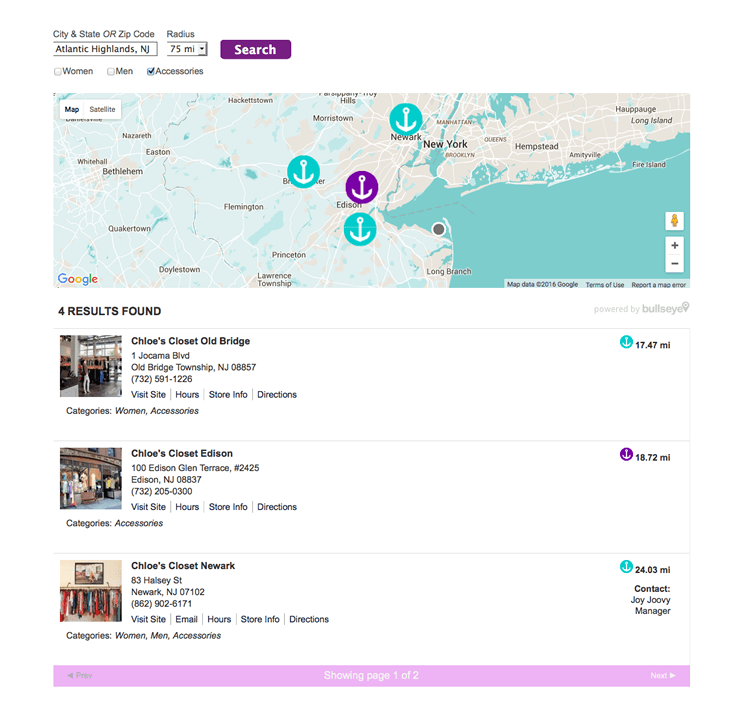 For more handy resources to get your Bullseye store locator map up and running, try customizing it with Snazzy Maps or using an Icon Generator Tool.
Though Bullseye has been around for over 15 years, it's hard to believe we launched our first out-of-the-box embeddable locator software just a few years ago! Now we offer everything from basic to custom locator solutions. Try it for yourself, start a 14-day free trial today.