Within a few days of trying to recover from Superstorm Sandy, residents of New Jersey and surrounding areas were hit with another emergency. Where to find gas? In the wake of the storm, the Bullseye team saw an opportunity to help fellow Sandy survivors.
As gas lines mounted (some people waiting as much as 4 hours) we realized people needed an easy way to find open gas stations. Within 4 hours on the Thursday night following the storm we had set up and launched a gas locator at findgas.org and facebook.com/FindGasOrg, giving people vital information such as Open Status, Wait Time, Cash Only, and Directions.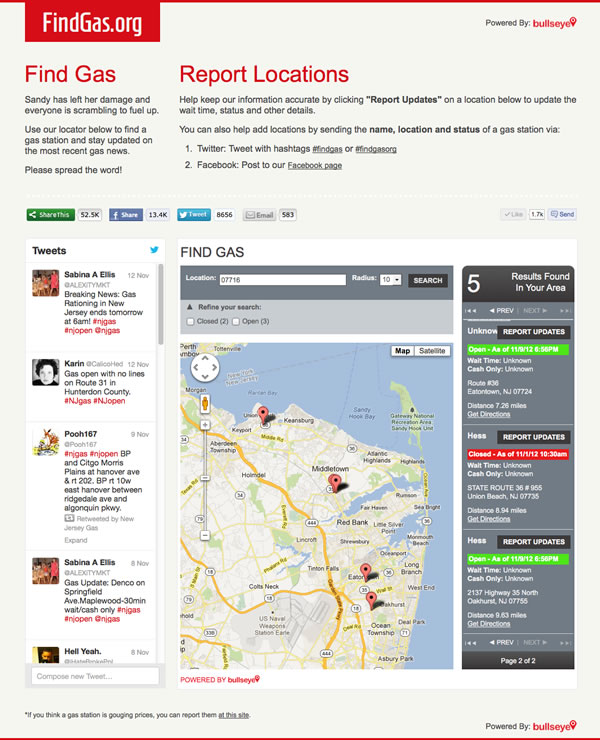 More than 360,000 searches were performed over the 7 days following the setup of the site; 200,000 of those from Saturday and Sunday alone! We received approximately 4 searches per second during the site's peak. Findgas.org was quickly picked up by local news organizations such as News 12 NJ. Check out the tv news report mentioning our gas locator!
The enormous success of this site was due to social media. On Findgas.org the ShareThis widget was used 52k times and the site had over 13k shares on Facebook! The locator is still being updated as gas rationing continues in some areas. Tweet your updates with #findgas.