Across the world, building materials manufacturers and dealers are navigating uncharted territory during this COVID-19 pandemic. Challenges and problems abound, and there's immense pressure for businesses within the construction and building materials industry to deliver solutions yesterday for generating leads and traffic, tailoring follow-up communications to a socially distant world, and increasing consumer confidence to spend.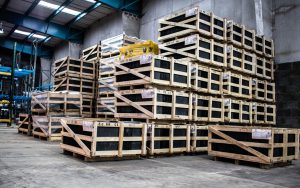 Whether mandatory or voluntary, unprecedented social distancing and work-from-home policies are now in play, and a building products and construction supply company has no way to predict their duration or frequency. The world has changed, and strategies for success will make or break many companies in this new environment.
Economic uncertainty during the current coronavirus crisis makes for reluctant consumers, with almost half of respondents to McKinsey's April 2020 Consumer Sentiment Survey reporting plans to reduce spending and delay purchases. (SOURCE: McKinsey) Residential building projects are being put on hold, but decisive action can mitigate the economic damage for the building materials market

Declining foot traffic and leads, the need for better lead follow-up, and consumer reluctance to spend are 3 major challenges facing building materials suppliers and dealers today. To overcome these challenges and be successful in the current environment, building product manufacturers and dealers must take action to:
If you are a building supply manufacturer or dealer, here are ways you can achieve these objectives and grow your business in these uncertain times
---
How To Increase Dealer Traffic and Leads during the COVID-19 Pandemic
Communications Mean More Than Ever
Content is key to minimizing the business impact of reduced foot traffic due to shoppers' concerns about the spread of coronavirus. Every manufacturer and dealer should share the steps you're taking to ensure employee and customer safety. Publish this content across your websites, dealer locator, digital communications, and in-store signage. Shoppers are concerned about the spread of COVID-19 so highlighting your commitment to safety precautions builds trust and conveys that your company cares.
Encourage Dealers to Implement Safety Precautions
Your commitment to safety shouldn't begin and end with you. If you partner with dealers or distributors, encourage them to implement and communicate sanitary procedures to safeguard team members' and customers' health.
Many dealers are following pandemic response best practices like reducing store hours to make more time for an enhanced cleaning and disinfecting regimen. Some may even take workers' temperatures at the start of each shift to reduce the chance of exposing others to the coronavirus.
Home Depot, Lowes, and Ace Hardware are enforcing social distancing measures in stores by having social ambassadors stationed at each entrance to monitor customer count to help people maintain at least 6 feet of distance. In-store signage, frequent announcements, and modified store layouts for more aisle space also help shoppers and staff maintain safe distances.
Offer Online Ordering, Delivery, and Curbside Pickup during COVID-19
If it makes sense for your business, allow customers to purchase directly through your website and those of your partners. Provide customers with convenient options for having product shipped directly, or to the nearest dealership for pickup. Low or no-contact pickup options are safer for team members and customers; many have the added benefit of saving time as well. If your dealers offer online ordering, you can drive traffic to them by including links to their websites on your dealer locator.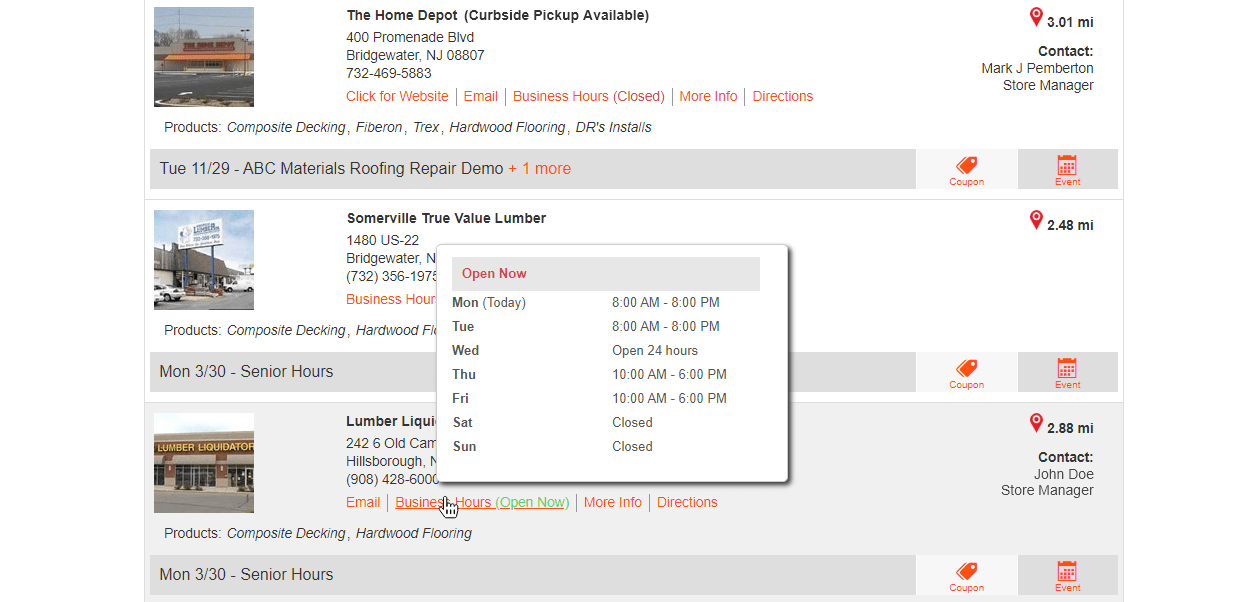 Use Your Dealer Locator to Communicate Changing Store Hours
With shoppers following guidance to shop less frequently, showing up at the wrong time can be the last straw at an already stressful time. Minimizing consumer frustration by updating store hours online builds brand trust and avoids lost sales. Use your website's store locator to share the store and online pickup hours for each location. A full-featured store locator can also be used to communicate special hours for high-risk customers and advertise events, services, or landing pages with helpful information.
How to Automate Lead Management to Improve Follow-Up and Conversion
Improve lead management with automated customer emails, calls, and text messages implemented across all lead sources. Don't miss the opportunity to add information to the dealer locator on your website, where prospects visit when they're ready to buy. In addition to reducing the need for in-person contact, these actions result in more transactions and speedier processing—which are essential to maintaining cash flow in an economic downturn when there are fewer leads.
Publish Content Relevant to Homebound Consumers
Social distancing, unemployment, and work-from-home orders during this pandemic mean that consumers are staying home in record numbers. And with the extra time at home, more than a third of Americans are doing or planning home improvement projects over the next three months, with painting as the top project. (SOURCE: JD Power 2020 Paint Satisfaction Study) People are doing more of these projects themselves these days, with about 80% of DIYers using the internet to find inspiration for projects. (2018 Venveo DIY Consumer Report) This makes home improvement blogging an ideal way to reach this audience.
As a bonus, blogs help you rank higher in organic search. Your topics should show consumers how your product satisfies top consumer needs emerging from the coronavirus.
Here are our top five examples:
Top Home Improvement Blog Topics during COVID-19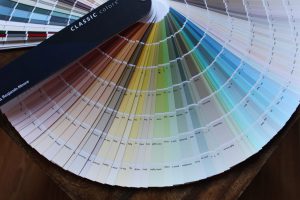 How to Paint Your House Like a Pro – Painting is the #1 home improvement project with 44% of people undertaking this work.
How to Design the Perfect Home Office – People are working from home, and many will continue, even after the pandemic.
Outdoor Deck Ideas/How to Create the Ideal Outdoor Entertainment Area – Entertaining at home outdoors is more important than ever due to social distancing.
Ideas to Make Your Home Your Sanctuary – Making home a more peaceful, tranquil, and comfortable environment helps people feel good and be more productive. Families spend most of their time in the kitchen, so that's a great place to start.
Renovations to Increase Your Home Value – Focus on renovation investments that increase home value such as front door, garage door, new siding, new windows, and kitchen upgrades. With uncertain economic conditions, people are concerned about their home's value in case they have to sell.
Increase Paid Search and Social Media Advertising
Verizon reports that time spent online is up 27% from the pre-pandemic days. Since we're spending more time at home, demand for building supplies for home improvement and remodeling projects has risen. On April 21st, Google Trends showed increases in the use of
these keyword search terms: how to paint; home office; how to build a deck; deck for house; outdoor oven; backyard patio; and roofing contractors near me.
Meanwhile, search and social media advertising spending is down, and advertising costs have decreased along with it. Overall, US search ad spending is expected to decline between 20-29% in Q2 vs. a year ago (SOURCE: eMarketer April 2020). According to Socialbakers, Facebook CPC for ads in North America fell from $0.64 in December 2019 to $0.32 in mid-March, and ad spend fell nearly 50% in the region during that same period. This is a strong opportunity to gain market share. For companies needing to gain new leads quickly, pay-per-click advertising is a smart investment. Plus, driving new users to your SEO landing pages will boost your site's search ranking and help sustain growth after the coronavirus crisis.
Educate Dealers on Connecting with Consumers
With foot traffic almost nonexistent, dealers are finding it more challenging to connect with customers. In response, proactive manufacturers are producing training videos on topics like "How to Host Facebook and Instagram Live Events." Dealers also benefit from tips on leveraging local partnerships to gain leads and create close ties with the community. For example, a donation of new flooring to local first responders builds goodwill and coordinating with local realtors, interior designers, and builders helps dealers stay top-of-mind. All parties can gain leads by sharing customer lists and providing referrals.
Create Strategic Alliances to Position Your Brand as Safe and Healthy
The coronavirus has led customers to prioritize products that help them stay safe and well. Brand partnerships are a smart way to add value. Florida Tile added Microban to its ceramic tiles to provide continuous protection against bacteria, mold, and mildew. Other brands using Microban include Sherwin Williams and Taubmans paints, Dupont air and water filters, and Phenix Flooring carpets. This strategy differentiates you from competitors, and in some cases, could give you access to your partners' leads now while you develop your products.
Inspire Shoppers to Support the Economy With USA-Made Purchases
According to a 2019 survey by global market research firm YouGov, 76% of American adults agree that, if given a choice, they would prefer to buy products made in the USA. With economic concerns and coronavirus fears weighing heavily on consumers, there has never been a better time to appeal to a sense of patriotism and promote your USA-made goods.
---
Tailor Follow-Up to a Socially Distant World
For building material supplies, it can take customers several meetings to review options for a project before finalizing a purchase. Social distancing presents unique challenges for businesses that need a lot of personal interaction to nurture leads and close deals. To overcome this, use technology to replace face to face meetings, and share the steps you're taking to keep customers healthy for the duration of the project. Keep communication flowing by connecting online with leads, customers, and team members. To replace in-person live events, hold video conferences, host webinars, develop selling and training videos, expand email communication, and increase social media outreach.
Use Webinars and Livestreaming for Sales Presentations
Webinar content is so effective at generating leads that 73% of B2B marketers and salespeople say they're the best way to attract high-quality leads. (SOURCE: Zoom info.com) Livestream tools for nurturing leads, and current customers include Facebook Live, Google Hangouts, Instagram Live, Skype, TikTok, Zoom, and Slack.
Publish Localized Content About Your Dealer Network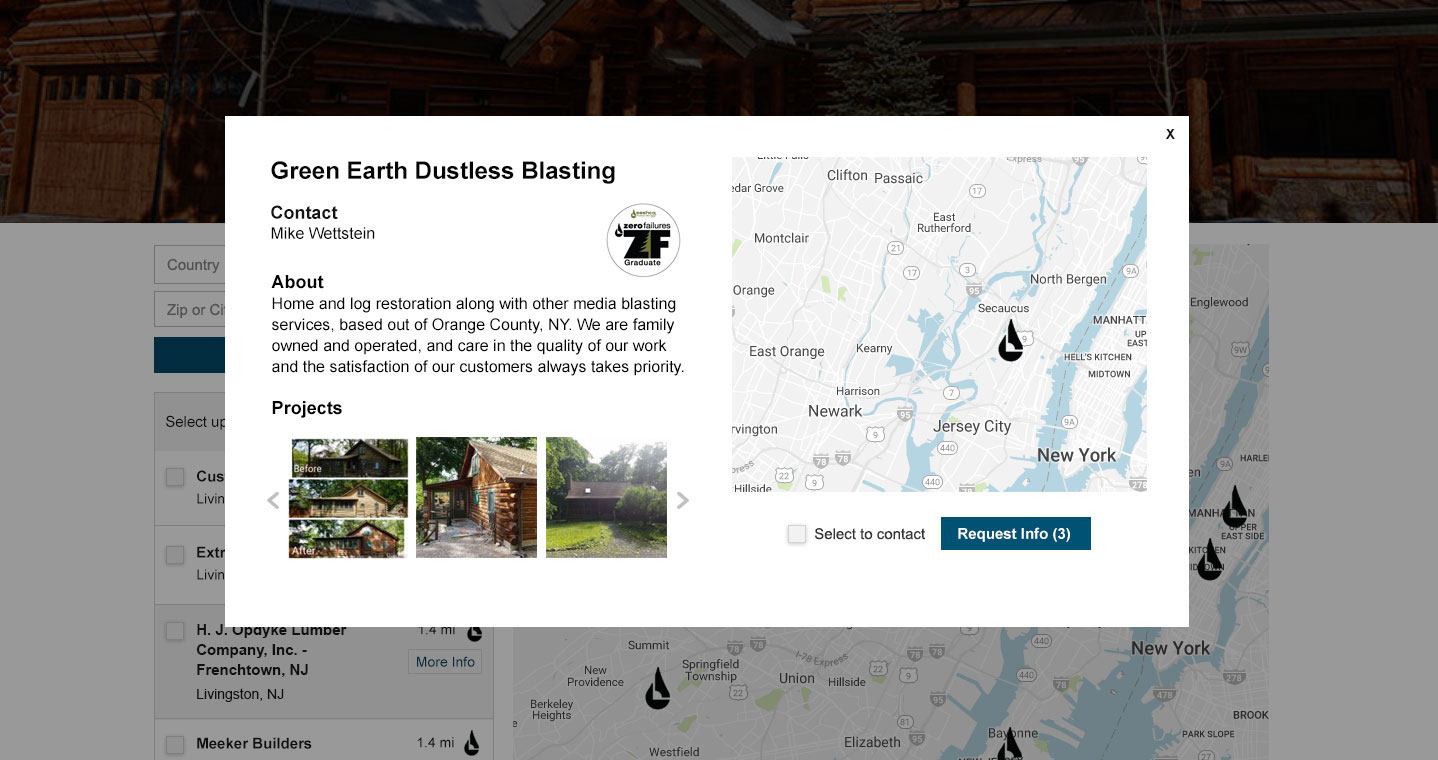 Implementing a location-based partner directory on your manufacturer website is another effective way to engage end-users. To do this, you can use software that expands and enhances the functionality of your dealer locator, empowering dealers to publish project photos and product videos that showcase their expertise and your products. Customers respond to visual storytelling, and it helps them select a dealer to work with and make purchase decisions.
Add Interactive Experiences to Your Sales Process
Elevate your sales presentations with creative new approaches. For example, if you sell building supply materials, you could take customers on virtual reality home tours where you can change features like floors and siding to see how they look. To create a more personalized shopping experience, AHF Flooring just introduced this technology to its trading partners and is also shipping them free samples to use with customers. Take clients on a virtual factory tour on Facebook Live, or develop a video of your product solution in action, with a technical explanation by R&D on why it beats the competition. And use low-cost and straightforward interactive tools like Google Docs and Asana to collaborate remotely on project management and planning.
Fast-Track Delivery of Product Samples to Customers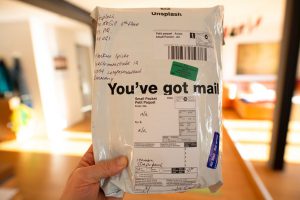 Prioritizing quick and convenient access to product samples is more essential than ever. Customers are finding that getting samples of flooring, decking, and even paint is a challenge
because of social distancing. Consumers need samples to make decisions, and speedy delivery can make or break the sale. For example, few customers have chosen hardwood flooring without seeing sample boards. They need to know how it will look with their lighting and decor, how it feels, and its construction quality.
"Samples give retailers a way to stay connected. Customers spending more time at home still need to shop, and are focused more than ever on their home environment," said Wendy Booker, Vice President of Marketing & Product Development at AHF Products. "Searching for the perfect floor doesn't have to mean a showroom visit. Free samples are one way to keep customers engaged and build goodwill, as well as to sell products." .(SOURCE: AHF Products Offers Enhanced Shop From Home Options, Hardwood Floors, April 21, 2020)


Communicate Your Commitment to Customer Safety
Concerned about getting the virus, many customers will not commit to bringing in outside help for a home improvement project unless they trust you to keep them safe. Show them how you and your partners will manage all phases of the project to mitigate their risk of exposure. From the first contact to the bidding phase, demonstrate how you'll replace visits to their home with online meetings. Reassure them that equipment, site trailers, lunchrooms, and washrooms will be cleaned and disinfected and that your people have access to disinfecting wipes, hand sanitizer, gloves, masks, shoe covers, and even hazmat suits if necessary.
For larger projects, also show how you will implement social distancing: workers arriving in cars, not public transportation, anyone with symptoms sent home, using as few workers as possible, and that workers will spread out on the site. Demonstrate that all inspections will be done with the customer's safety in mind, with inspectors instructed to wear proper protective clothing. Whenever possible, inspections and status reports to customers or lenders should be done remotely via video.
---
Increase Consumer Confidence to Spend during COVID-19
Provide Incentives to Buy Now
Uncertain about future economic conditions, consumers are anxious about spending. Nurture leads by reducing perceived financial risk and increasing confidence that your company is the right choice for the job.
Popular Incentives and Discounts on Services and Financing
Time-Sensitive Offers
Low-Interest Loans With Delayed Payments
Discount for Bundling Related Services
Free or Discounted Home Delivery
Advertise That Your Products are Made in the USA
20% of builders have experienced supply chain disruption on building supplies sourced from China. As a result of shortages of lights and appliances from China, Toll Brothers had to stop work on several projects. Sourcing from US manufacturers ensures a more reliable supply and increases consumer and lender confidence that there will be no project delays. It also makes customers feel good to keep their dollars close to home in this time of crisis.
Keep Customers Warm Until They're Ready to Buy
One way to nurture relationships in a low-cashflow time is to pitch lower-cost projects first, then ask for bigger sales. And if consumers aren't ready to spend, treat them as valued customers anyway. Log their information in your CRM system to stay in touch and stay top-of-mind until they're ready to buy. This temporary pause in spending patterns will get better, so follow up with leads diligently, and they will soon be ready to become customers.
Respond Strategically and Show You Care
To survive and prosper, manufacturers and dealers have to adapt to changing customer behaviors caused by the coronavirus pandemic. By implementing these strategies to capture and convert leads now, you can generate revenues and remain viable now, and you'll also be better positioned for long-term growth when the coronavirus crisis is over.