March is National Nutrition month, and Bullseye is celebrating by offering a month of the Bullseye service for all Food Manufacturing companies who purchase a new yearly Bullseye subscription this March!
This discount applies to Web Plus, Web Premium, and Facebook Premium subscriptions.
There are many advantages to subscribing to one of our affordable subscriptions.  Most notably, for web-based locators, both Web Plus and Web Premium can be embedded with a company's website, which is not possible with our free locator.  Other notable features include:
Access to more reports, including geographic, search source, and searches by IP address
More elegant look & feel
Autodetect user's city/state to display stores automatically when they arrive at the locator
Display store hours & location contact
Choose from 3 flexible search interfaces
Check out an example of one of our embeddable interfaces: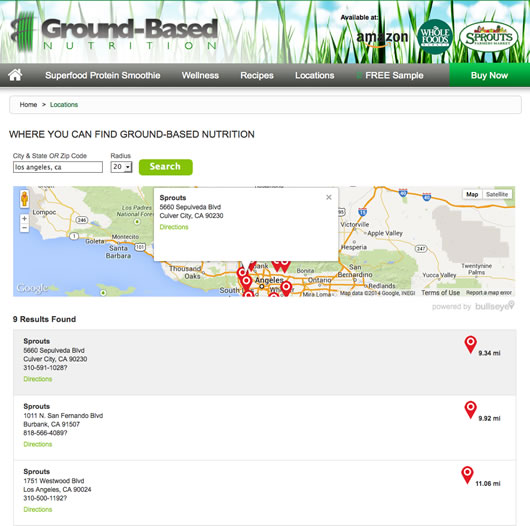 Call Tom Flynn today at 732-868-8463 for more information.