After closing out our first anniversary since launching Bullseye's Shopify Store Locator App, we thought it would be a great idea to show you some store locator examples from our awesome Shopify clients. Take a look at our first roundup!
Great Examples of the Shopify Store Locator App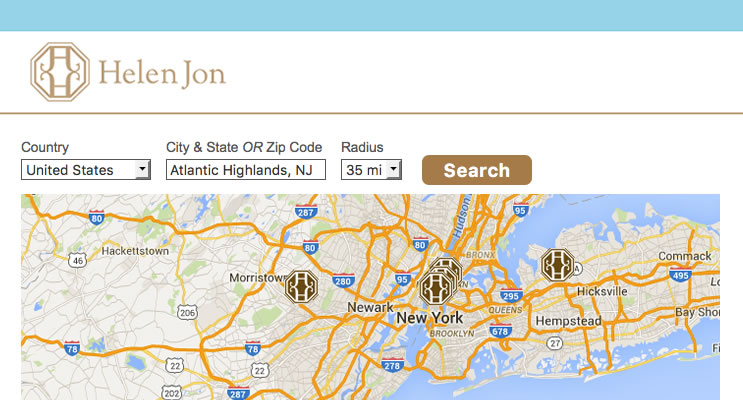 Helen Jon has been making designer swimwear since 2012. Helen Jon Swim evokes classic, feminine style. Defined by flattering fit and unique details, the collection is a clean, sophisticated offering of bikinis, tankinis, one-pieces and board shorts that can be worn in the water or as cover-ups. Site visitors can use the Helen Jon store locator to find one of their stores in multiple countries. Though a fairly young company, they have made quite a splash with their celebrity clientele.
Three Jerks Jerky was created by two passionate foodie friends in 2012 and has already grown with retail locations nationwide. Filet mignon—an aristocrat amongst plebeians, has dazzling flavors and only real ingredients (no nitrates, no gluten, no preservatives) to create incomparable beef jerky. You may recognize the name as they recently aired on ABC's Shark Tank! To their insatiable fans, the Three Jerks say, "You are welcome!" Search the Three Jerks Jerky store locator to find a location nearest you.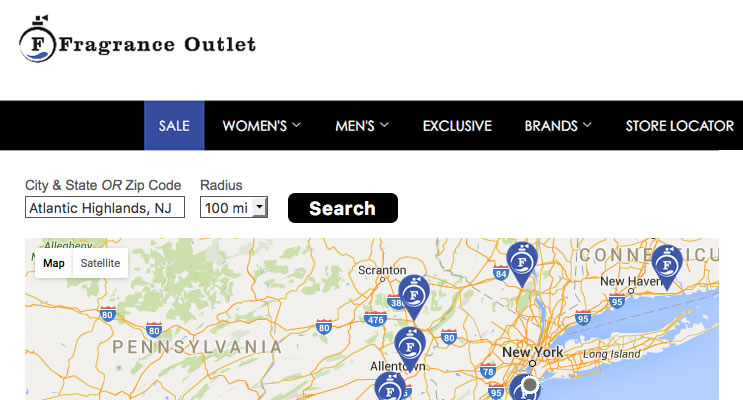 Fragrance Outlet is one of the nation's largest retailers of genuine designer fragrances and related accessories, all at discounts up to 60% off. Operating since 1990 they have a national chain of stores. Fragrance Outlet, Inc. continues to grow with expansion plans exceeding 100 stores over the next several years. Use the Fragrance Outlet locator with custom map icons to search and find the one nearest to you.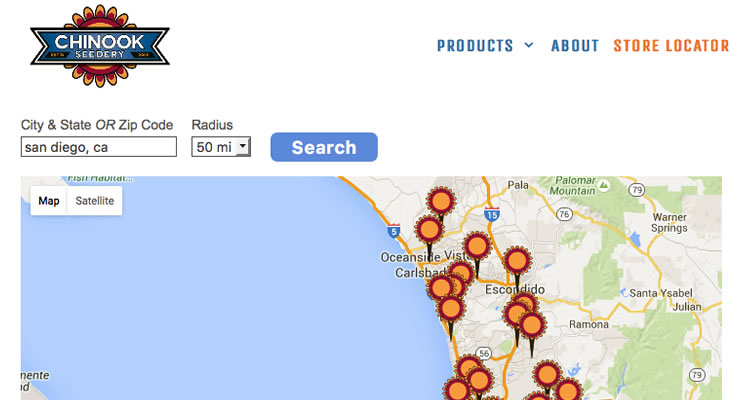 An avid sunflower seed enthusiast throughout his life, Chinook Seedery founder Mark craved a new kind of seeding experience. So he set out to create the perfect seed in 2012. They've created a truly distinctive seeding experience by using only the finest, natural ingredients. Web and mobile users can use the Chinook Seedery store locator to find one of over 500 locations nationwide. Way to go Mark!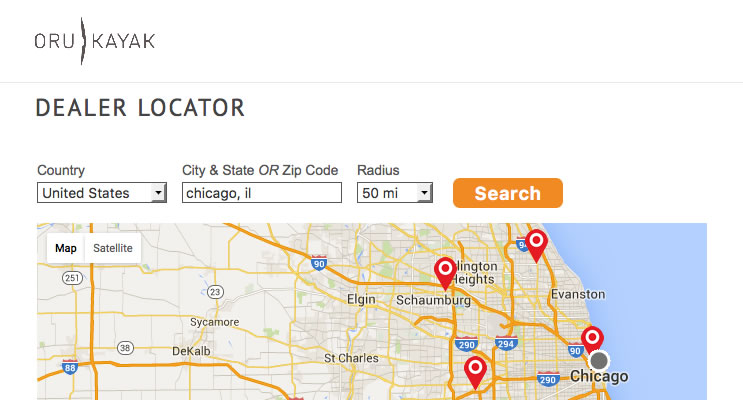 Oru Kayak launched the world's most elegant and accessible folding kayak out of San Francisco in 2012. Oru Kayaks unfold easily, quickly, and almost magically, out of a compact box. This allows you to explore like never before—for an hour, afternoon, or full weekend adventure. In doing so, Oru Kayak aims to change the way you connect with water. Site visitors can use the Oru Kayak store locator to find a distributor in 13 different countries.
If You Like This…
Learn more about our Shopify Store Locator App
Also check out the original turn-key Store Locator Software hosted solution