Navigating the digital landscape is critically important for any business today.
A website allows you to build trust with new visitors and possibly turn some of them into customers.
Building materials manufacturer websites compete with each other for attention. These seven must-haves will give your website a much-needed edge.
1. A Clear Main Navigation Menu
A navigation menu guides visitors across your website so they can easily access specific pages. This menu appears front and center on the top of the website so your visitors can easily find it.
Building materials company websites often include a "Services" tab within their navigation menu to turn visitors into customers. Mixing in additional staples such as the "Home," "About," and "Contact" tabs will create a complete menu for your visitors.
Top ranking building materials manufacturer websites also include a "Blog" tab which showcases quality content. This content helps with gaining traction on search engine algorithms and provides additional information for prospective customers.
Fox Blocks Sustainable Solutions provides a seamless navigation menu for their visitors. You can hover over to "Products," "Case Studies," and other choices to receive additional information. The menu is easily accessible no matter how far you scroll down the page.
2. Clear User Pathways
A clear navigation menu is just one part of the user experience. Building materials manufacturer websites with clear user pathways allows you to shepherd users towards performing specific actions.
Consider the main objectives of your website. What main actions do you want visitors to perform? Write down a list and consider how you can lean visitors towards performing those actions.
For building materials company websites, key action items include buying a product, joining an email list, or requesting a quote. Here is what a clear user pathway can look like:
New visitor → Use dealer locator → Fill sales inquiry form → Make a purchase
Clear user pathways increase the chances of visitors taking those desired actions. You can create multiple user pathways to guide your visitors across your website.
3. Calls-To-Action Throughout the Website
Calls-to-action present your visitors with a choice. They can continue scrolling through your website or take action instead. Calls-to-action take visitors into the user pathways you set up for them.
Building materials manufacturer websites spread their calls-to-action across the home page, blog posts, and most of the remaining pages on their websites.
When you spread your calls-to-action throughout your website, you create multiple touchpoints. Some visitors may ignore your call-to-action the first time they see it. Reinforcing your calls-to-action throughout your website increases the likelihood of a visitor performing the desired action.
Schluter Systems does a great job at incorporating calls-to-action. Upon visiting the website, a visitor is encouraged to check out their new shelf designs. The photo gallery flips to different calls-to-action so visitors can learn more about Schluter Systems' additional offerings.
4. A Dealer Locator that Actually Generates Leads
A dealer or contractor locator is an essential feature of building materials websites that turns visitors into leads. You can display dealers across nearby locations for your visitors.
Unlike most custom dealer locators built by manufacturers, Bullseye's Location Software allows you to generate leads while providing helpful information to your audience. We can enable you to capture leads and monitor how they interact with various dealers and contractors.
Our Location Software provides building materials manufacturers with the following features:
Place leads into CRM and marketing automation programs
The ability to promote offers, coupons, and events
Push leads directly to contractors and dealers
Optimization for local SEO
A multi-country locator with over 500 configuration options
A dealer locator is a staple feature for many building materials manufacturer websites, and selecting the right one is vital. The right dealer location is the difference between a smooth purchasing experience and a cumbersome one.
Our dealer locator creates a seamless experience while converting the visitor into a lead.
5. Mobile Friendly
Not all of your visitors will use a computer to browse through your website. Some visitors will rely on their smartphones to scroll through your website.
A mobile friendly interface will cater to this ever-growing audience segment. An effective mobile friendly interface presents users the same features as your website's desktop version.
Mobile users need easy access to the menu and a desirable website format. Review your website on your smartphone to see if it is mobile friendly. Is the mobile experience smooth, or is there much to be desired?
Not only will a mobile friendly website help your readers, but Google favors mobile friendly websites in their algorithm. A desktop and mobile friendly website will go a long way in helping you reach more customers.
6. Fast Load Times
People don't like waiting. Consumers expect fast load times. If your website takes a few seconds to load, your visitors may not stick around.
Google rewards websites with fast load times. If you can get your load time down to under two seconds, you will put your website in a great position to succeed.
You can use a resource like the Pingdom Tool to see where your website's load time currently stands. Pingdom will give you a few recommendations to boost your site's load time so you can provide your users with a better experience.
7. High Quality Product Photos
Before visitors complete the journey from lead to customers, you must build trust with them. High quality product photos demonstrate the building materials you can provide your customers.
Attractive and clear product photos give your customers the ability to browse through your offerings to find suitable solutions. High quality photos will increase your product's appeal, and more options increase the odds of a lead converting into a buyer.
On their website, Cambria provides high quality photos of their materials. Every few seconds, a new design shows up, highlighting a potential customer's choices.
The Perfect Locator For Your Building Materials Website
A locator helps potential customers map out nearby locations of dealers and contractors. Locators create user pathways that result in more customers. However, some locators are better than others.
Location Software from Bullseye helps you generate leads while providing potential customers with an essential feature. Our software integrates with popular platforms such as WordPress, Shopify, Wix, and other favorites to enhance the user experience.
Try Bullseye's location software for free today!
Related Posts
Did you know building materials manufacturers can increase market share using dealer and contractor …
Did you know building materials manufacturers can increase market share using dealer and contractor …
Did you know building materials manufacturers can increase market share using dealer and contractor …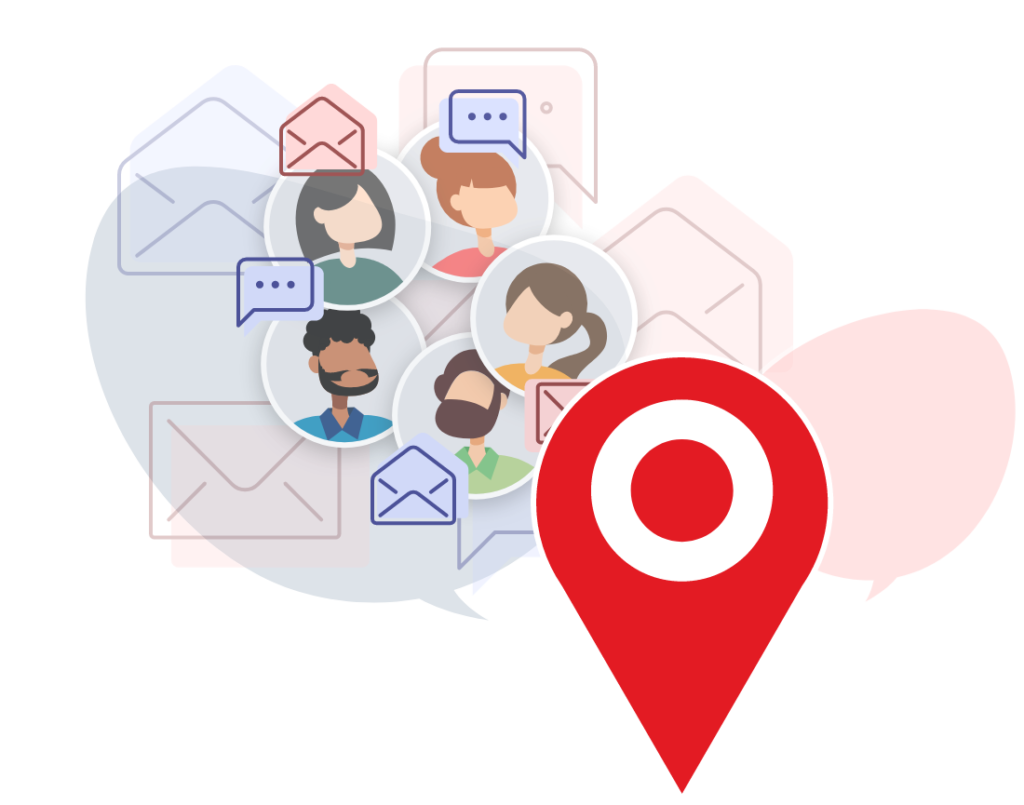 Get location marketing insights delivered straight to your inbox